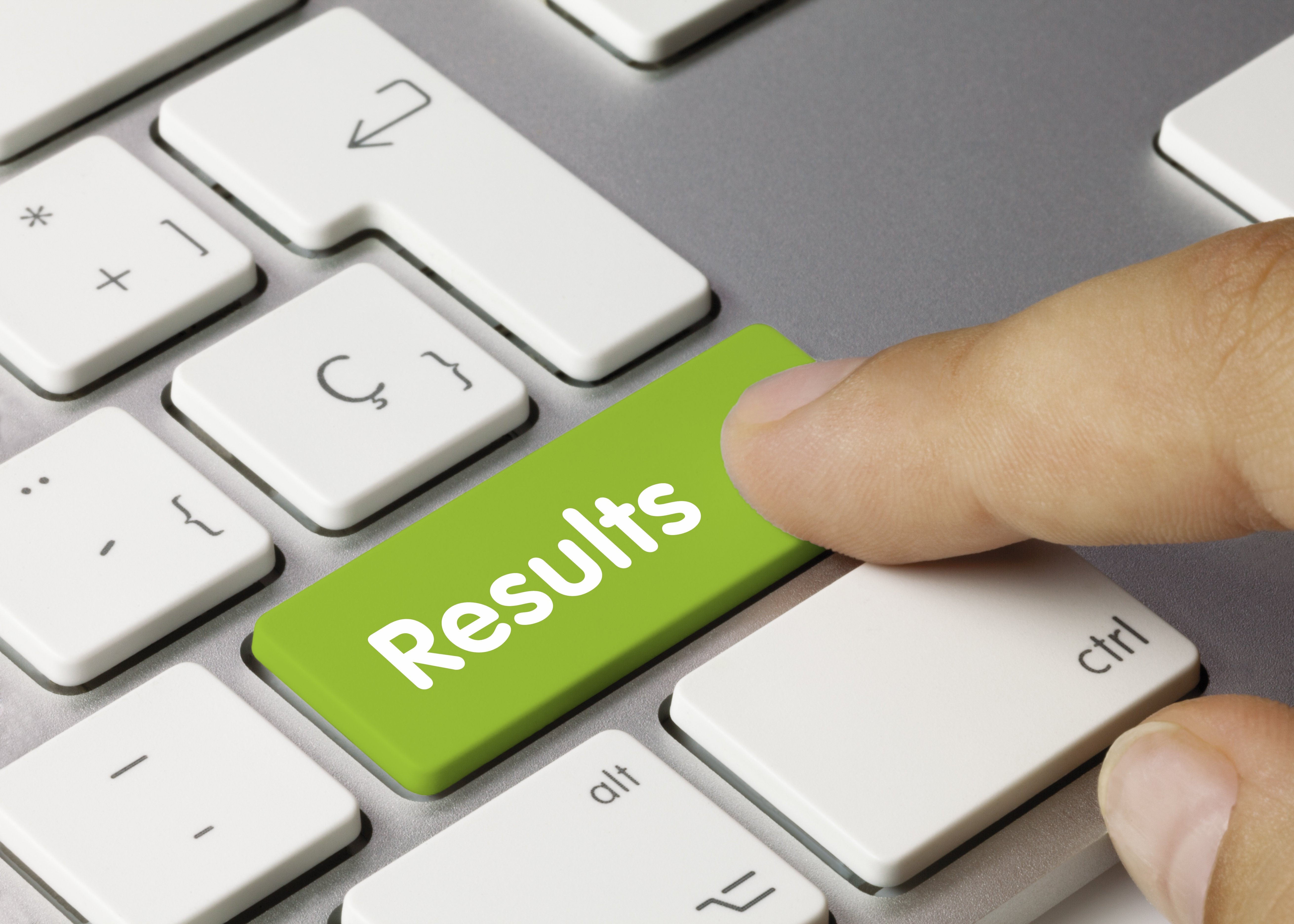 The importance of a custom search results page

Olesya Elfimova
3 mins to read
Your site search results page is an important method of delivering a streamlined search journey for your visitors. From the moment your website users hit Enter on a query, they expect to instantly see a page of relevant and interesting results.
The quality of these results will determine if your users find exactly what they're looking for or if they waste time perusing pages in search of their desired outcome – potentially increasing user frustration and possible bounce rates. Needless to say, a custom search results page is an important yet often overlooked aspect of your on-site search.
What is the Search Results Page?
Put simply, a search results page is a list of results returned by a search engine in response to a query.

The most well-known example of a search engine results page (SERP) is Google's. Many of us instantly recognize the blue and green combination of page title and URL to be synonymous with online search – so much so that even competitor search engines have copied this format.
Discover how custom search engines optimize search shortfalls and improve UX. Click here to download the free e-book.
On your website, the SERP is the place your visitors are directed to when they use your on-site search tool. 
Why Are SERPs Important?
Visitors will use your on-site search function to browse your website and find what they're looking for, so it's important that your SERP is designed with user friendliness in mind.
Studies show that performing an on-site search is a strong behavioral indicator of intent to convert, so your internal SERP should deliver relevant results in a user-friendly format to streamline user conversions. 
Customizing your results page layout can enable you to deliver a better experience to your users that is specific to your website. For example, depending on the content of your website, your ideal SERP page will differ based on what your visitors are searching for.
E-commerce websites may favor a grid-style layout to display search results such as fashion items, while informational websites may prefer article-style lists. This is a simple example of how businesses can make their search results page easier to digest for visitors. 
How to Optimize Your Search Results Page
Your internal SERP should be clear, easy-to-use, and full of relevant results. 
To fully optimize the search results page, you should focus on the core elements of user interface (UI) and user experience (UX) design. UI refers to the look and feel of your results page, while UX refers to the functional experience you deliver to your visitors - filters, tabs, and sorting options, among others. 
Here are six ways you can use these elements to optimize your internal SERP and create a streamlined search journey for your visitors: 


1. Pay Attention to Visitor Behavior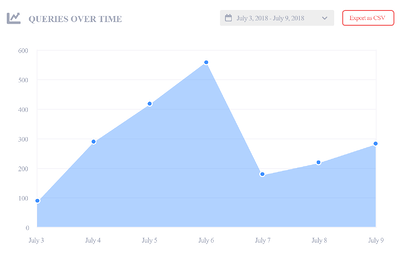 Behind every great search optimization strategy are user analytics. If you're able to understand and visualize your visitor's pathway through your website, you can optimize your search results. In a study by IBM, one company boosted its on-site conversion by 82% by adjusting search results to reflect user behavior. 
Modern search tools can provide a wealth of analytics that go beyond simple search terms or click-through rates. Smart site search platforms provide visibility to which search results are clicked, popular products/pages for certain queries, visitor search refinement behavior, and even how long it takes visitors to choose a result. This level of detail can enable you to optimize your SERP. 


2. Customize Your Search Results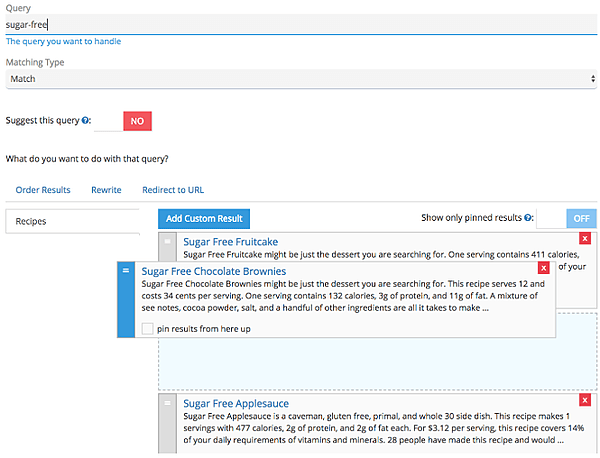 When you understand your users' search behavior better, you can alter your SERP in response. One way this can be achieved is by reordering the natural rankings of search results for certain search queries so users can find what they're looking for faster. For example, if a certain result is popular for a specific query, you can manually place the search result at the top of the results page for that query. 
By reordering search results, businesses can boost certain items to the top of the page – and this can be especially useful to promote popular items or bring visitor attention to a specific search result. 
3. Provide Faceted Navigation 



 

Faceted navigation allows visitors to filter and sort search results based on product/page attributes. After their initial query, users can narrow down results based on certain preferences. For example, Amazon enables its visitors to filter books, by language, author, and format. 

From a UX perspective, faceted navigation speeds up the user's journey in finding what he or she needs, creating a streamlined experience. Visually, it provides a clear pathway for users to point and click to the next step of their search journey.

Many UX experts acknowledge that faceted navigation provides a structure that helps users understand the content space - giving them ideas about what's available and creating a linear path for how to search it. For businesses who want to focus on creating a user-friendly SERP, this quality is ideal.

Additionally, 'sorting' is a useful feature of faceted navigation as it helps users refine their results further and creates a clearer user pathway. For example, Amazon enables visitors to sort results by price, new, popularity, or customer rating. If a user is searching for the newest product release or wants to know what's popular, this is an invaluable feature. 

4. Redirect Specific Search Terms


Is there a recurring search term that your visitors use again and again? Do they often click on the same search result when looking for an answer? Redirecting specific queries to a direct link can streamline the UX of your internal search results page.
For example, if a user searches for a specific e-book, you can redirect them to your e-book landing page, and question-like search queries can be redirected to your FAQ page. This can streamline your users' journey through your website and save visitors time when sifting through your SERP.
Additionally, you can rewrite search queries so that, when a visitor searches for a mapped query, the engine will search instead for the query you selected and show a different result set. This can help you eliminate 0-results by automatically changing queries without the user seeing the change has occurred. 
Visitors are more likely to return to a website if their experience is streamlined. When users find what they need through your website, they remember it as an effective resource. Multiplied by many users, this leads to increased visitor numbers and more conversions.


5. Use Result Groups  

SEO-conscious brands have now taken to publishing content around their industry to market their expertise while boosting their visibility for search engines and customers. This means that huge volumes of information are available about any given topic, so without a proper search navigation in place, the customer can easily get lost and overwhelmed by the abundance of search results in response to a simple query. 
Similar to faceted navigation, result groups act as quick filters that split all your search results into a few main categories, e.g. recipes, articles, groceries, etc. Such multi-dimensional SERPs immediately point your users to the desired type of content and eliminate the need for another search to refine the initial query.
One business saw a significant increase in conversions by adding filtering options to their website, highlighting how a clear search pathway can enhance user experience - with a knock-on effect for conversion rates.


6. Display Paging
Paging your search results is a crucial element of a successful SERP. If a query returns hundreds of search results on one page, it may take longer to load, or will be harder to sift through. Paging search results enables visitors to view a certain number of items per page and easily digest the results of their query.

Often, pagination is the most popular form of paging, as it's the simplest way to show the number of pages. However, in this case the UI clashes with the UX on a search results page, and is often perceived to be slow and cumbersome to navigate.
Alternatively, you can show a 'load more' button or include a dynamic infinite scroll once the user reaches the end of the results list. 
Paging is important as it provides an additional form of navigation to your search and also reduces the complexity of your website. Users are able to clearly control the search results page instead of being overwhelmed with thousands of results. For a content-heavy website, a clear user pathway is an essential element of creating positive user experiences. 
Looking for Results? 
The right site search tool has the power to transform your visitor's search experience on your website. Not only can you introduce a more robust search solution, you'll also have the ability to create a custom search results page directly in response to your users' search behavior. Find out how you can regain control of your search and use smart customization tools to create a stronger SERP here.