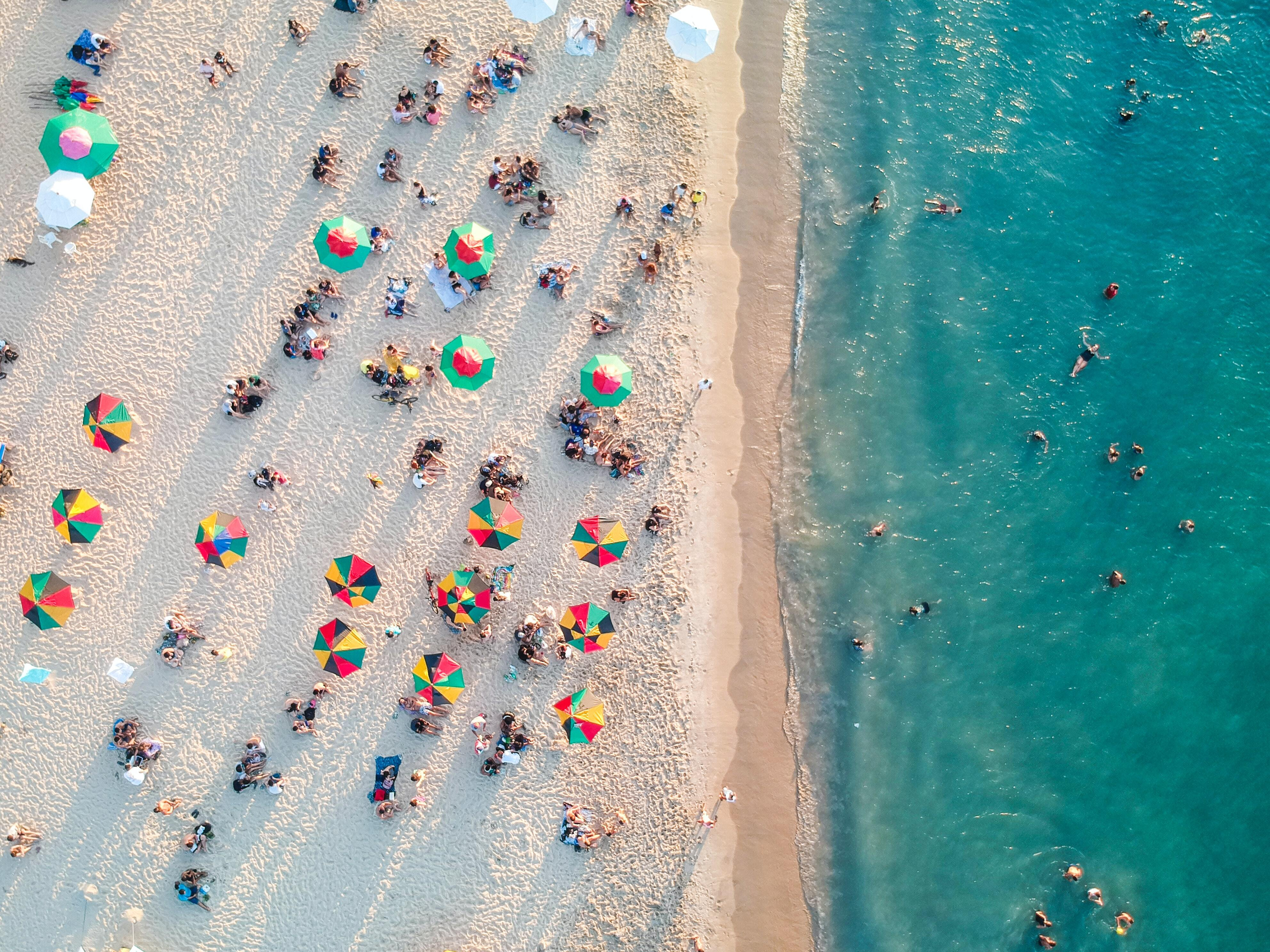 4 ways to improve your search this summer

Sarah Brochard
4 mins to read
We've prepped our site search for summer with cool new features to help visitors browse even more smoothly when on the move.
We've made it easier for your site surfers to get back to their recent search queries.
We've cached results to speed up browsing.
We've saved you valuable time by displaying selected filters neatly in your URL so that it can be easily shared and parsed by all searchers, humans and machines (e.g. Google crawling bots) alike.
We've given you more control over search suggestions with content group CTAs.
Make sure you're on v13, Site Search 360's latest version, to make the most of all of these exciting developments.
Let's take a deep dive into the new functionalities!
Easy access to query history for a faster search
This feature helps both mobile and desktop users browse seamlessly and makes it easier for them to find what they're looking for.
This functionality is user- and device-specific, meaning that if surfers come back to the shores of your site, we'll remember what they last searched for and show it as soon as they interact with the search box again.
No need to go round the bend by clicking back and forth when you can have your recent searches neatly displayed and readily available! See below how recalling query history is as easy as ABC.

Ready access to recent searches highlights the website content that matters most to viewers, so we've automatically enabled this feature for all plans - that's right, all Site Search 360 customers benefit from it, and it's even enabled by default for all v13 users!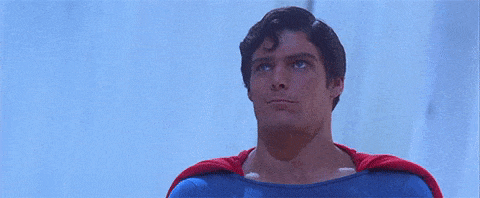 No personal data is collected in the process. By default, surfers are able to see their last five searches at a glance. However, you remain in control of the search, and here's how you can easily configure or disable this feature by adjusting:
the label setting in ss360Config.suggestions.searchHistoryLabel
The default label, "You recently searched for..." is auto-translated into French, German, and Dutch. However, other languages will require manual adjusting.

the set number of entries in ss360Config.suggestions.maxSearchHistoryEntries
The Search History option can be disabled by setting the entry number to 0 (zero). Feel free to check our Advanced Configuration for more information.
This query history tool can also be effective in further optimizing your search. Indeed, if you understand what your users want and what their intent is when they are searching for a specific query, you'll be better placed to target your content and highlight the right keywords to up your site search rankings.
In a nutshell, a better-informed site search helps you see what is and isn't triggering browsers' clicks and adjust your site content to respond to their changing needs.
Result caching for quicker browsing on the move
Going back and forth on a site page is part and parcel of browsing on the go, but it can slow the search process down. Fear not! We implemented result caching to keep your site search fast and your results accurate.

What does this mean? When a user clicks on a search result on your site and then decides to click the back button within a five-minute window, the SERP loads back up in a flash.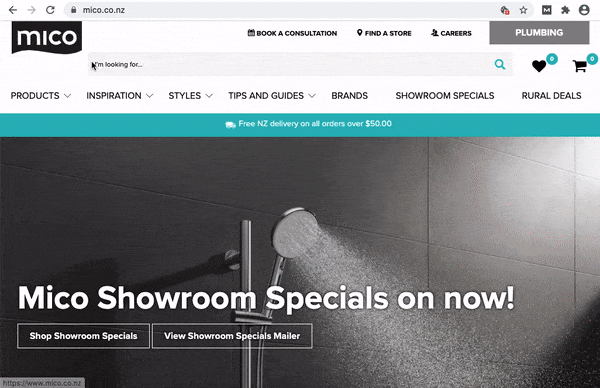 No waiting around and no frustrating loading animation showing up – this is another great improvement that is especially noticeable for mobile surfers! And there's something in it for site owners, too: back-clicking (within five minutes) will not count as a new query call, so you save money.
Readable filters
The choice of filters now displays nicely in a clean URL so your search is more transparent, more easily readable, and accessible to both human users and machines.
How does this work? All sorting options, filter names, and selected values are added as human-readable query parameters so that they smartly show up in the URL.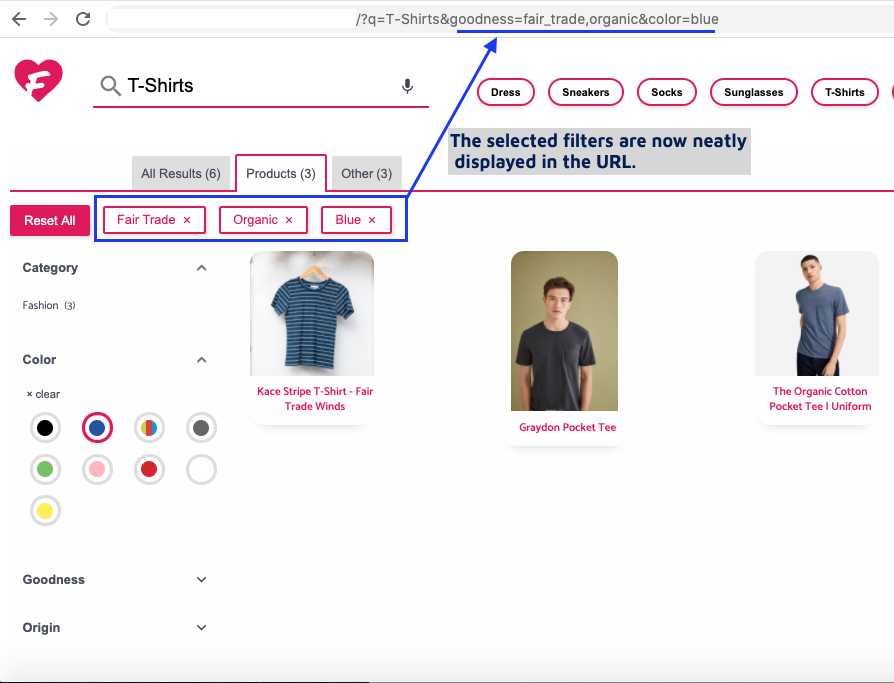 Filter option URL encoding used to look like: https://docs.sitesearch360.com/filters-example.html?ss360Query=pasta&ss360Filter=%5B%7B%22fid%238%22%3A%5B%22dairy-free%22%2C%22healthy%22%5D%7D%2C%7B%22fid%236%22%3A%7B%22min%22%3A20%2C%22max%22%3A40%7D%7D%5D
Now – you can see what filters are selected directly from the URL: https://docs.sitesearch360.com/filters-example?s=pasta&tags=dairy-free,healthy&prep_time=20-40~min
This bonus feature is available to all our paid customers who use filters, i.e. Holmes, Batman, and custom plan users.
If you don't like this new filter name parsing feature, you can disable it by setting ss360Config.results.nameParsing to false.
Better control over search suggestions
Vendors can now add suggestion content group CTAs to their ss360Config. This functionality provides a clearer layout for search suggestions and a targeted call-to-action to boost clicking; once users click the CTA they'll get the results from the content group they're interested in right away.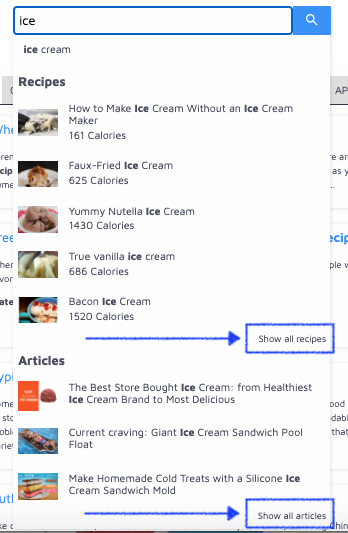 Finally, administrators can adjust the ss360Config to manage the maximum number of suggestions per content group. For instance, you might want only three products and three blog posts to display in the search suggestions as opposed to, for example, populating all six slots with Product suggestions only.
You can adjust the maximum number of search suggestions to display in the ss360Config.suggestions.num setting – it's set at six by default.
Again, only the latest version of Site Search 360 (v13) will offer you these top features, so update today to utilize your site search to its full potential.
Our trial customers also benefit from the above features so that they can get the full picture of the mighty Search Site 360 before they commit.
Already a customer and interested in upgrading to make full use of Site Search 360's high-powered site search solution? Just check your plan page for details and feel free to reach out for more information.
---
If you like what we do, connect with us on Twitter, LinkedIn, and Facebook.